In the Overview > Statistics tab, you can find various statistics pertaining to this MFT Server environment.
Figure 357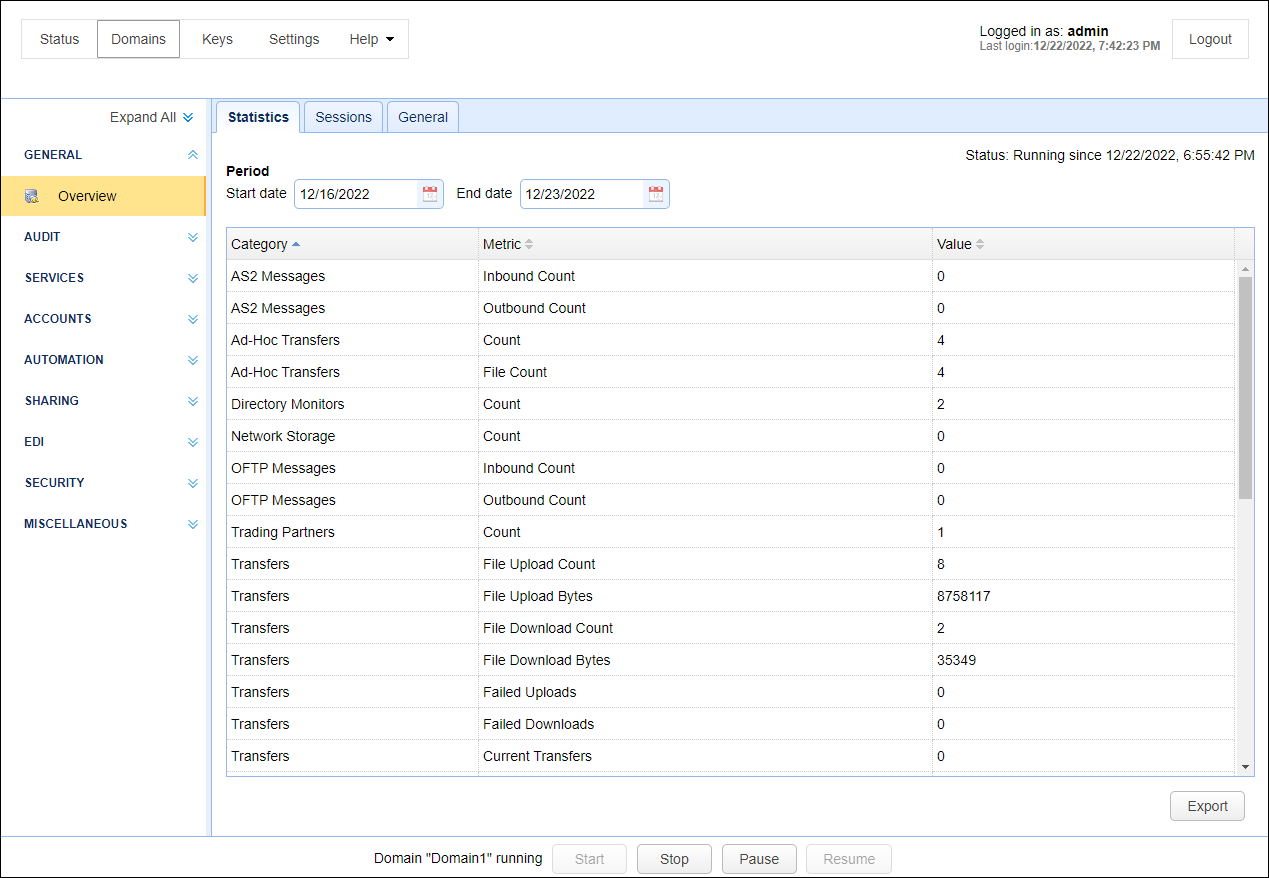 When this module is selected, statistics for the last 7 days are displayed, including the current day. You can click on the calendar icon next to the start and end dates to change the date range. The start date must be <= to the end date. Every hour, the tables that provide this data is updated.
The system deletes records more than 7 years old as part of a nightly process.
Export - You can export the statistics by clicking on the Export button, or by right-clicking anywhere in the grid and selecting the Export menu option. The file is exported in a JSON format.