JSON files that contain existing keys may be imported into MFT Server. The JSON file must be in a format supported by MFT Server. To import an existing JSON file into your desired Keys module (see Key management overview), select the PGP Keys tab and click on the Import > Import JSON button. The Import PGP Key dialog is displayed.
Figure 380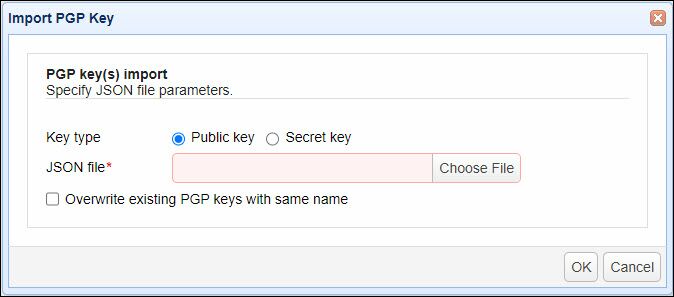 Key type - The type of key - public or secret.
JSON File - The file containing one or more PGP keys.
Overwrite existing PGP keys with same name - When checked, an existing key will be overwritten.