The Trading Partners module includes a feature that allows you to import a JSON file that contains trading partners. The JSON file must be in a format supported by MFT Server. To import the file, go to the Trading Partners module and click the Import button. The Importing Trading Partners dialog window will pop up.
Figure 382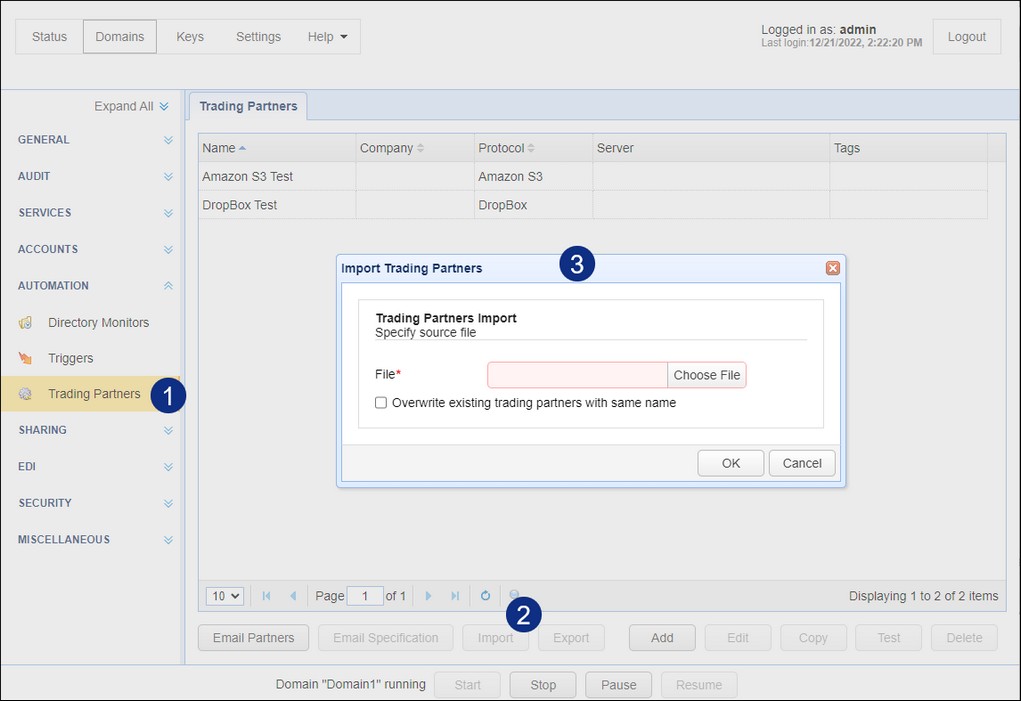 File - The JSON file containing one or more Trading Partners.
Overwrite existing trading partners with same name - When checked, an existing Trading Partner will be overwritten.