To create a report click on the Reports node for the desired domain. A list of existing reports will be displayed.
Figure 38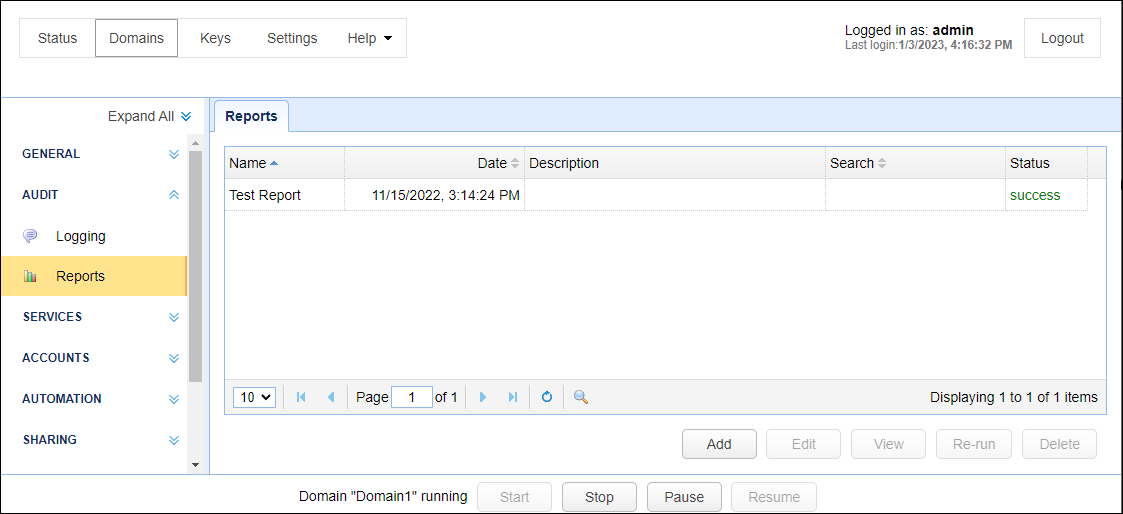 Name - The name of the report.
Date - The date the report was created.
Description - The report description.
Search - The optional search result used to generate this report.
Status - The percentage of report completed.
Refresh - To refresh the current report view and update report status.
Add - Add a report.
Edit - Edit a report.
View - View selected report.
Re-run - Re-run selected report.
Delete - Delete selected report.
Adding a report
Click on the Add button. The Add Report dialog is displayed.
Figure 45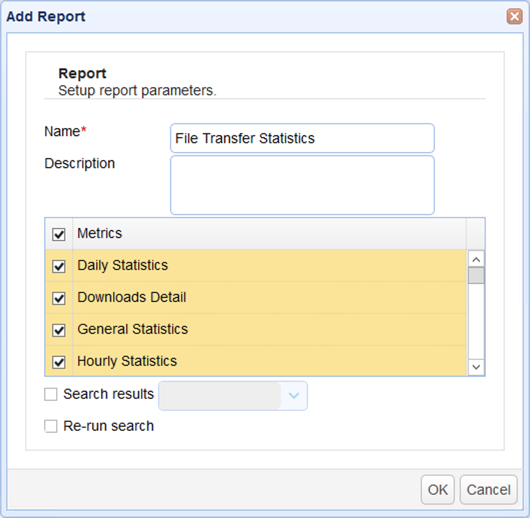 Name - A unique name for this report.
Description - A description of this report.
Metrics - The metrics you wish to include in this report.
Search results - A search result to use when running this report.
Re-run search - Enable if you wish to re-run search results.