URL branding allows you to specify one or more custom login pages when using the web interface. This is useful in shared environments where you have several customers / users accessing a single domain and you want them each to have their own custom logo displayed.
Creating URL branding
To create a URL branding instance go to the URL Branding module in MFT Server Manager.
Figure 137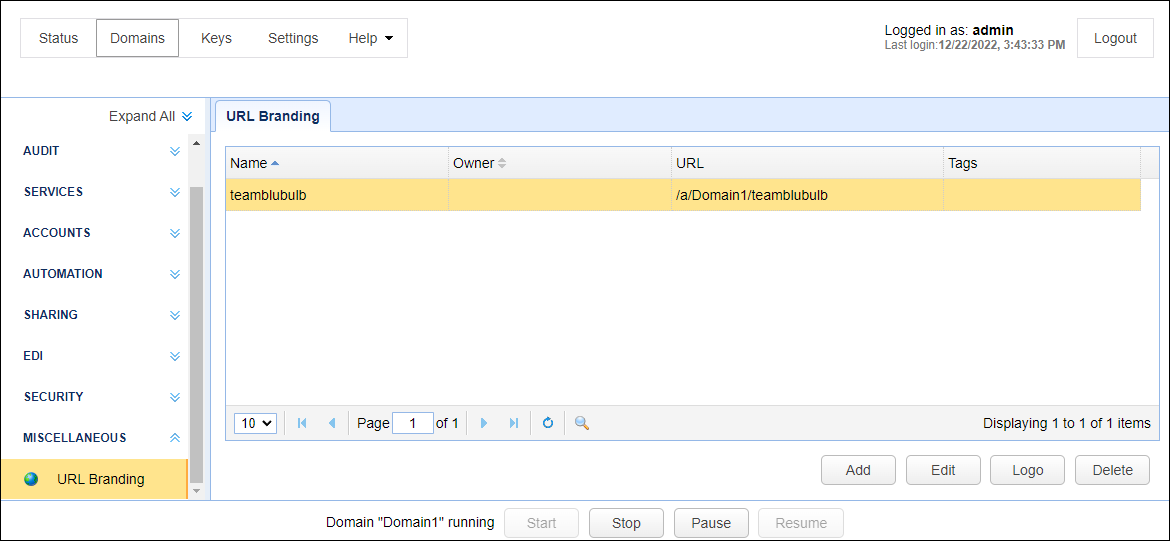 Click the Add button. The Add URL Branding dialog is displayed.
Figure 239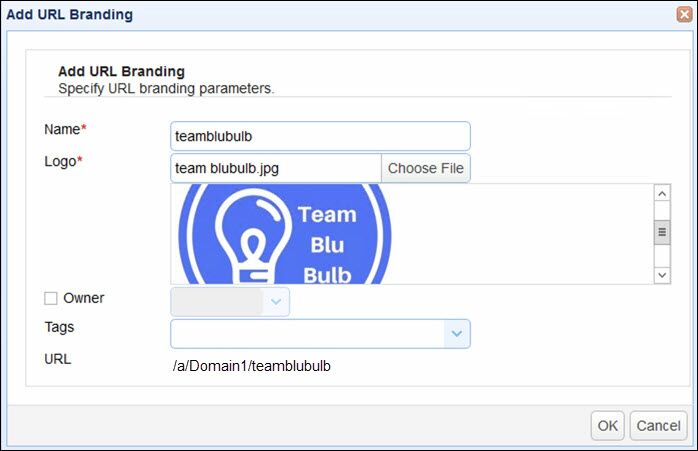 Name - A unique alpha-numeric name used to identify this URL branding instance. This name will be used in generating the URL used for accessing the login page.
Logo - The logo to display in login and subsequent pages when accessing and logging in via URL.
Owner - Optional owner field. This may be set to a domain administrator. If the domain administrator has rights to manage URL branding instances then they will be able to manage this URL branding instance from the web interface.
Tags - Use tags to limit the administrators that may have access to this URL branding.
URL - The URL to use to access this URL branded instance.